Hi folks, 
My new single 'Like It or Not' will be released on Friday 12th June!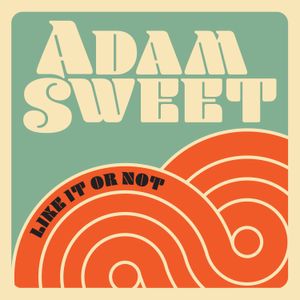 You can pre-save the single now via https://distrokid.com/hyperfollow/adamsweet/like-it-or-not 
It will be available on all major digital platforms and as a pay-what-you-want download direct from my website on the 12th June. 
This is the second single to be released from my forthcoming 'Sink or Swim' album, and once again features Ian Jennings (this time playing upright bass) and Garry Kroll (drums and percussion). The single also introduces producer Josiah J Manning on piano and Hammond organ. 
'Like It or Not' has already been getting plenty of radio play and some great reviews. Here's what the folks at w21 Music have to say about it… 
"With Adam providing suitably laid back vocals and a divine guitar solo this is pretty much flawless, you could leave it on repeat all day and never tire of it." Read the full review at www.w21music.com 
To celebrate the single release I will once again be live streaming a single launch show on my Facebook page on the day of the release – tune in at 8pm on Friday 12th for that one…would love for you to join me! 
Thanks for all your continued support these last few months. It is massively appreciated and I really hope you enjoy the new track! 
Very best wishes, 
Adam x