Hi folks, 
My new single 'Like It or Not' is out today!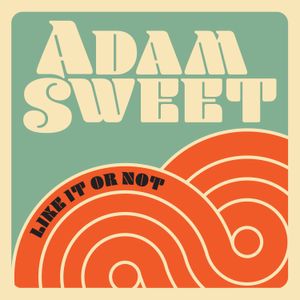 It's available on all digital platforms, so you can listen to it wherever you usually get your music. Spotify, Apple Music, Amazon, Tidal and Google Play users can go straight to it via distrokid.com/hyperfollow/adamsweet/like-it-or-not 
If you would like to buy a download of the single and support me directly then you can do so here at my website, where you can choose to pay whatever you like for the track. 
I really hope you enjoy it...please feel free to spread the word if you do! 
Don't forget I'll be going live on Facebook tonight at 8pm (BST) for a special single launch live stream! You can tune in at facebook.com/adamsweetmusic/live 
Thanks again for all the support. Hope you can come and say hi on Facebook tonight! 
All the best, 
Adam x