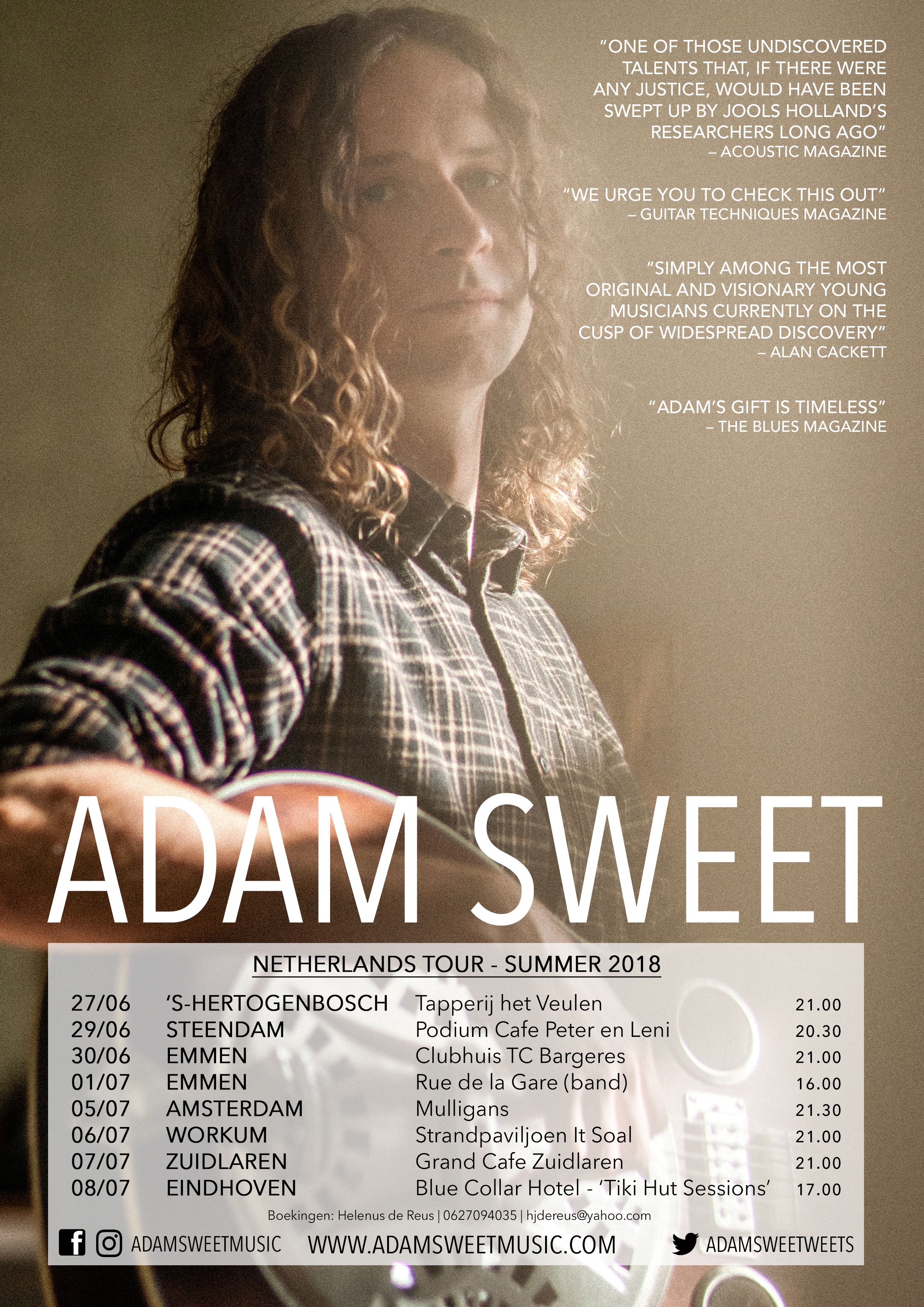 Hi folks,
Firstly a quick thank you to everyone who came to see me in Kent last week – I had a brilliant few days and all three gigs were an absolute pleasure! Special thanks to John Spooner, Sue Revell and Geoff Pine for making it all happen…we're already talking about a return trip…
Now I'm making final preparations for my next adventure to the Netherlands! An extra date in 's-Hertogenbosch has recently been added to the start of the tour, which means I'll now be playing 8 shows in total. So for my Dutch friends here's the full list of where I'll be…
27/06 – Tapperij Het Veulen, 's-Hertogenbosch
29/06 – Podium Café Peter en Leni, Steendam
30/06 – Clubhuis TC Bargeres, Emmen
01/07 – Grandcafé Rue de la Gare, Emmen (solo & band sets)
05/07 – Mulligans, Amsterdam 06/07 – Strandpaviljoen It Soal, Workum
07/07 – Grand Café Zuidlaren, Zuidlaren
08/07 – 'Tiki Hut Sessions' @ Blue Collar Hotel, Eindhoven
(Full details at the website)
These will all be solo acoustic shows, except for Sunday 1st July at Rue de la Gare in Emmen where I'll be finishing the show with a full band set featuring Koos Wiltenburg on bass and Arno van Nieuwenhuize on drums.
Better get packing!
All the best,
Adam