Hi folks, 
I'm delighted to announce my new single 'You or Me' is OUT NOW!!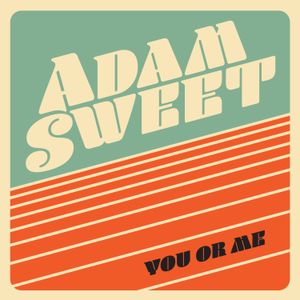 It's available on all digital platforms, so you can listen to it wherever you usually get your music. If you're a Spotify user then please be sure to hit the 'Follow' button. 
If you would like to buy a download of the single and support me directly then you can do so at my website where you can choose to pay whatever you like for the track. Click here to buy download  
'You or Me' is the first single to be revealed from my forthcoming album 'Sink or Swim'. It gives you a good taster of what is to come on this new record featuring my band Ian Jennings on bass and Garry Kroll on drums. We had such a blast recording this with producer Josiah J Manning down at Momentum Studios in Plymouth and I'm glad you're finally getting to hear it! This particular track also features a guest appearance from our good friend Ian Briggs on harmonica. 
I really hope you enjoy the new single and please spread the word if you do. You'll be able to pre-order the full album soon. 
Finally, I'll be going live on Facebook tonight at 8pm for a little single launch "gig"…would love for you to join me! 
Thanks so much for your support as always. Stay safe and well! 
Adam x