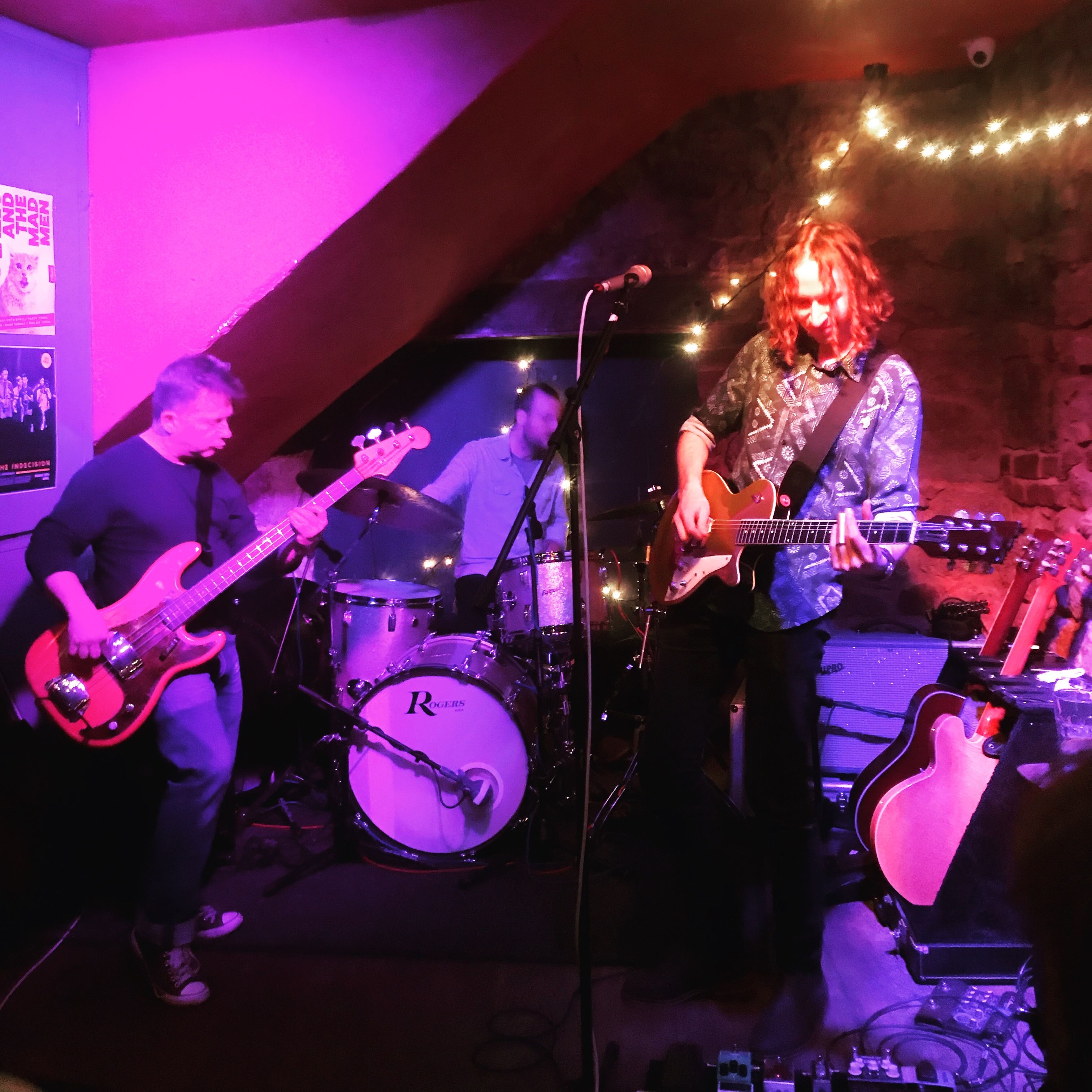 Hi folks, 
Hope you are all well. It's been a while since I've checked in with you, so time for a quick news update… 
In just under two weeks it's the annual festival of Jazz & Blues in Lyme Regis – 'Jazz Jurassica'. I'm delighted to be back at the festival this year and this time I'll be bringing my band to the Marine Theatre on Saturday 25th May to open the show for blues headliner Laurence Jones. There are still a few tickets left for this one (standing room only I believe) – you'll find full details and tickets at https://www.jazzjurassica.co.uk/performer/laurence-jones-band/ 
On the final day of the festival (Monday 27th) I also have the honour of hosting an afternoon of blues at the Marine Shelters on Lyme's stunning seafront. For my 'Monday Blues' session I've gathered together a roster of some of the finest blues players in the South West, who happen to be some very good friends of mine too! I'll be kicking off proceedings at midday with my band (Ian Jennings on bass and Garry Kroll on drums), then with the help of my buddies Paddy Blight (bass) and Sebastian Boleslawski (drums) the rolling house band will be backing our special guests throughout the afternoon…Vince Lee, Joanna Cooke, Ian Briggs and Grace Gillan & Jake Miller. It's gonna be a lot of fun! Full details at https://www.jazzjurassica.co.uk/event/adam-sweets-monday-blues/ 
The Bank Holiday weekend also sees me bringing the band to the Exmouth Festival on Sunday 26th. We'll be on stage at 3:15pm…if you're in Exmouth that weekend we'd love to see you there! 
There are plenty more gigs coming up, both solo and with the band…check the website for the full list. The residencies are still going strong too – every other Wednesday solo in Lyme Regis; 1st & 3rd Thursdays of the month with Alan West & Steve Black in Colyford; and my new slot on the 2nd Tuesday of the month at Ebdons in Exeter. 
Finally, I'm very excited to report that I'll be heading into the studio with the band next month to start recording my new album! More news on that soon!! 
Till next time… 
Adam