Hi folks, 
Hope you're all doing ok out there. A couple of nuggets of news to share with you… 
Next Gig 
On Friday 13th November I'll be playing with my band at Axminster Football Club, featuring Ian Jennings on bass and Garry Kroll on drums. This is the only gig in the diary for the foreseeable, so we're really excited for this one! Tickets are already selling well and numbers are limited, so if you'd like to join us please book your tickets in advance via my website here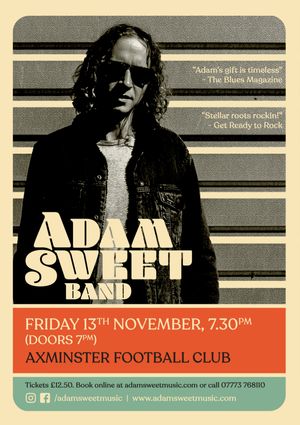 There will be extensive COVID measures in place including socially distanced tables and table service for drinks. Masks must be worn when moving around the venue but not whilst seated for the show. This is one of the few venues around that can work with all the necessary restrictions in place so we're really grateful to be able to play here – we hope you can join us! 
New Video 
Tonight we should have been playing at the Marine Theatre in Lyme Regis to celebrate the 'Sink or Swim' album release, so I figured this would be a good time to share with you another video from our recent live session at Momentum Studios instead. Here Ian, Garry and I are giving the track "Something From Nothing" a workout with Josiah J Manning back on Hammond organ and Kris Barras behind the camera. It's just gone live on YouTube and you can watch it here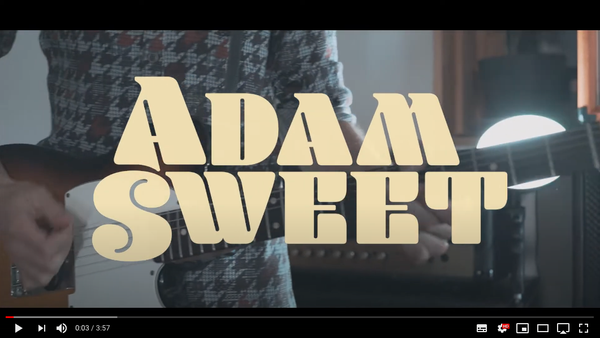 Thanks again to everyone who has been supporting the new album and spreading the word…the feedback has been wonderful and the reviews in the press have been a joy to read! If you'd like to order 'Sink or Swim' on CD, vinyl or as a digital download my shop is always open at adamsweetmusic.com/shop 
Take care and I look forward to seeing some of you on the 13th November! 
Adam